Wanna see my tattoo?!
Tattoorism: A Bee-autiful Tattoo from the Pacific Northwest
Among the several people who voted for my Thanksgiving tattoo last November, Jude sent along a photo of a tattoo she had recently received, on November 5, her first in fact.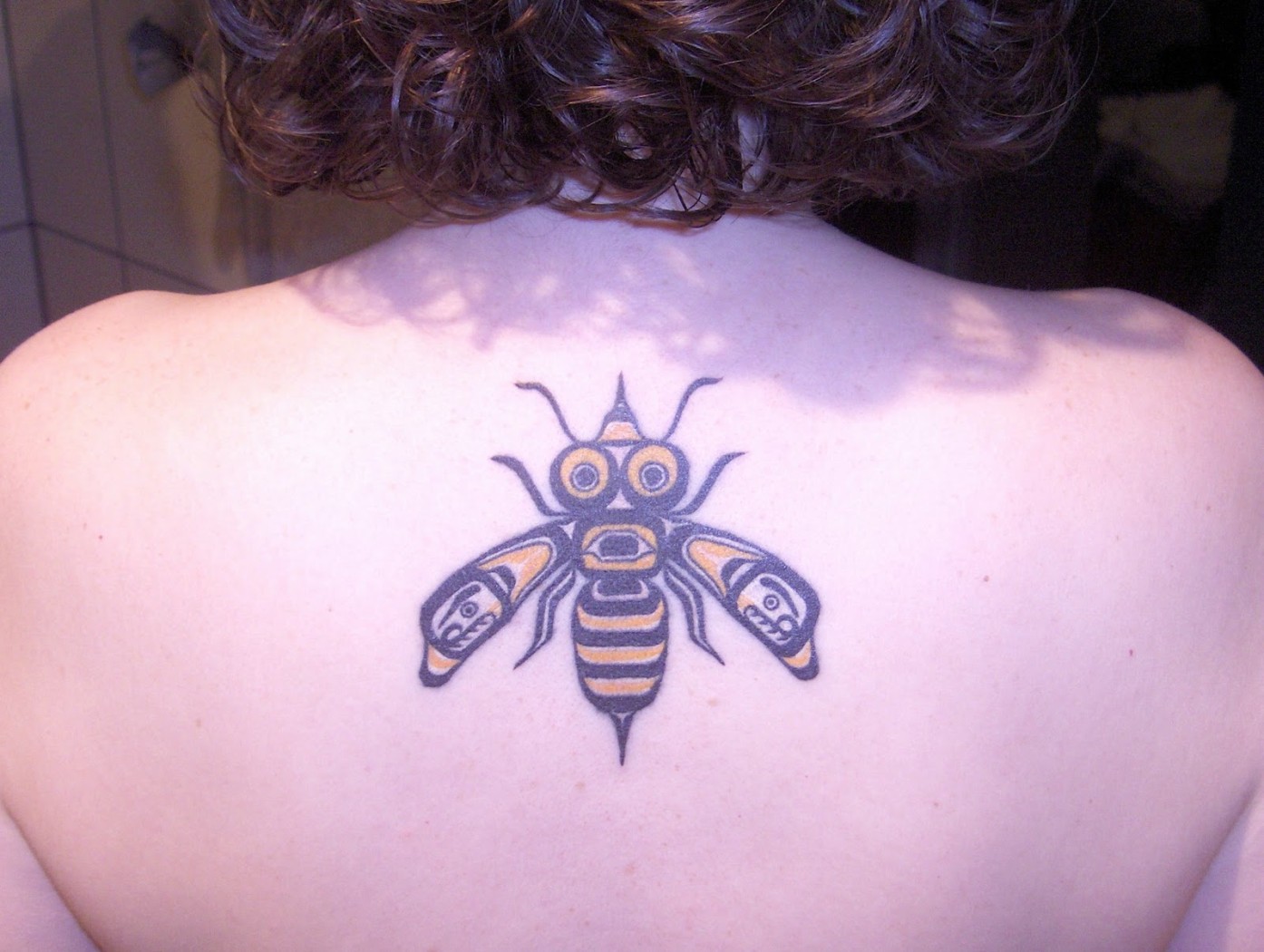 I'll let Jude explain:
My married name is Beeman and next year will be our 20th anniversary. I had been searching for the perfect bee image for years.


The image is by William Wasden Jr from Alert Bay, BC. I found the bee online, one of a series of prints. I found contact info for William, and both called and sent emails twice over a two month period.  Unfortunately I did not hear from William. This due diligence did satisfy my tattoo artist, Shoko Sonoda, of Sumiya here in Vancouver and we proceeded with the work.

The tattoo measures 4″ by 4″ which Shoko thought would be the smallest  she would want to go to catch the details. The colours used are 'bee' yellow, black and white."
Thanks so much to Jude for sharing this tattoo with us here at Tattoosday. It's really quite lovely!